The Orchid Inn - About Us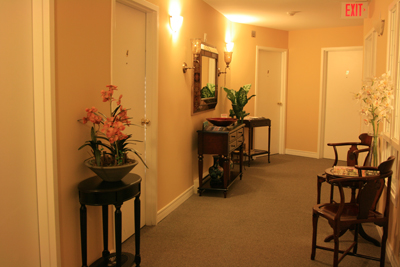 The Orchid Inn is a small country style inn, which was built in 2006. A family business, Cindy Chung has run the Ginger Restaurant since 1996, and has since renovated the property to include The Orchid Inn.
The inn is operated with the intimacy of a Bed & Breakfast and with the privacy of a small country inn. A full gourmet breakfast is served in the restaurant dining room. Daily breakfast menus include: Seasonal fresh fruits, different styles of egg (frittata, omelette, poached or scrambled), fresh baking, toast, juice, tea and coffee.
We are located at 390 Mary Street, in Niagara on the Lake, and try to maintain a friendly atmosphere where guests can feel comfortable staying. A short walk from downtown Niagara on the Lake, we are also located near many local wineries and the lake.