The Orchid Inn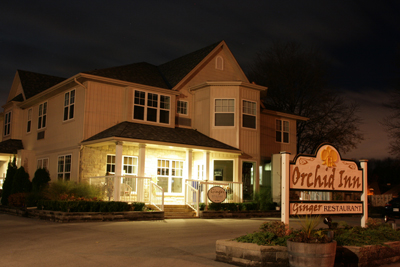 Located in Old Town Niagara on the Lake, The Orchid Inn is a 9 room country inn. Located on Mary Street, we are a short walk from the main street in Niagara on the Lake. Each room is individually decorated, and every room contains a fireplace, television and en-suite bathroom. As we are attached to Ginger Restaurant, you will be enjoying your breakfast in our dining room.
To see a description and images of the rooms available, as well as a list of rates and amenities, please visit our rooms pages.
Read what others have to say!